North High School
Class of 1978
In Memory
Lori Stewart (Harris)
OBITUARY
Lori Harris
APRIL 17, 1961 – DECEMBER 26, 2017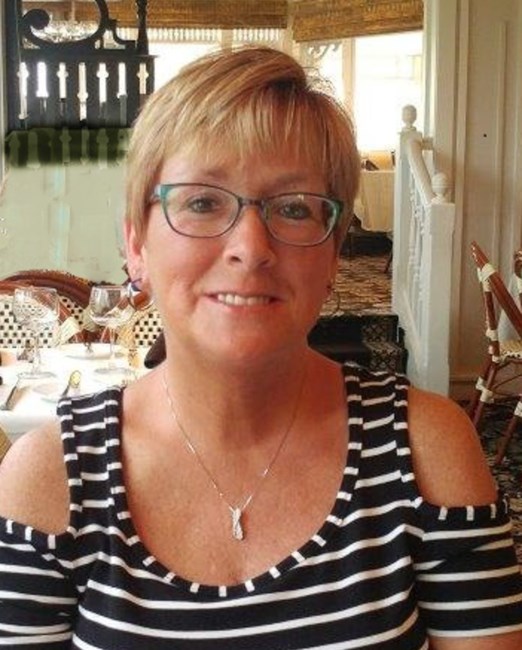 Lori Ann Harris, 56, of Ames, IA, passed away on December 26, 2017.
Lori was born in Sioux City, IA on April 17, 1961. She graduated from Sioux City North High School in 1978.
Lori married the love of her life Brian Harris on May 17, 1980 and there were married 37 years.
Lori was loved at West Ames Hy-Vee where she worked as a pricing coordinator for 22 years. Lori loved fully and most of all enjoyed spending time with family and having a house full of her sons, daughter-in-law and granddaughters. She could not get enough time in the sunshine so spending time at the beaches in Florida and North Carolina was true enjoyment for her. She was an avid bowler in several leagues in the Ames area bowling association. She was also actively involved in the Carcinoid Neuroendocrine Cancer Awareness Association.
Lori is survived by her husband Brian Harris, son Brad Harris and his daughters Jera and Jaiden Harris of Ames, IA, son Brandon Harris of Ames, IA, son Chris Harris and his wife Brianna Harris of Largo, FL, sister Lisa Stewart and her husband Scott of Sioux City, brother Tim Kimpson and wife Cindy of Omaha, NE, brother Chris Kimpson and wife Jill of Des Moines, IA, brother Bill Hoover and wife of Phoenix, AZ, brother Mike Kimpson and wife Terri of Griswold, IA, and brother Rick Kimpson of Red Oak, IA, as well as her Father-In-Law Horace Harris Brother-In-Laws, Warren Harris and his wife Gaile of Phoenix, AZ, Wayne Harris and his wife Carey of Wilmington, NC and Keith Harris and his wife Marla of Fayetteville, AR, Brother-In-Law Robert La Deau and wife Ambryn La Deau of Miami, Texas and sister-in-law Michelle and Husband Darrel Wise of Houston, TX and many beloved aunts, uncles, nieces and nephews, and their very close friends Don and Donna Warner of Ames, IA along with family and countless friends.
Lori was preceded in death by her Father Ray Kimpson and Mother Winnie Kimpson, Mother-In-Law Barbara Delong.
The Harris family wishes to thank the Doctors and staff at Mayo Clinic and Dr. David Carlisle of the McFarland Clinic in Ames, IA.
https://www.dignitymemorial.com/obituaries/ames-ia/lori-harris-7697701